Small House Plans, 1000 sf – 2800 sf

Betty Homes
1060 – 1122 sf
single level
with garage

Pears & Cherries
1061 sf

Brightside House
1086 sf

*Coho Cottages
B, C, and D
1168 – 1295 sf

Egret Cottage
1150 sf

Crab Point Cottage
1309 sf
single level
with garage

Edgemoor Cottage
1292 sf
*Erin Homes
1302 – 1390 sf
Two garage options

*Elderberry House
1431 sf

Spruce House
1492 sf

Madrona Homes
1548 sf
NEW OPTION

Kaleah House
1585 sf

Songbird House
1599 sf

*Karina House
1606 sf

*Plumrose House
1662 sf

Gable House
1679 sf

Madison House
1739 sf NEW!
attached garage

Plum Corner House
1774 sf

Dine's Point House
1824 sf

Dine's Point Studio
712 sf

Three Gable House
2147 sf

Morgan Hill House
2398 sf

Vinnlee House
2551 sf

Swede Hill House
2729 sf
PRICE INCREASE SCHEDULED: There will be a price increase for our GoodFit house plans beginning February 1st, 2018. With no increases since 2010, we feel it's time. If you plan to build one of our homes, you may want to consider purchasing the license and plan set prior to that date.
INSPIRATION: For those of you wishing to see photos and details of a modified Kaleah, our Karina, follow this link: http://detailsofhome.blogspot.com/search/label/Karina
SEARCH FEATURE for our small house and cottage plans: See all of our GoodFit floor plans in one PDF, arranged from smallest to largest. Click Here. (It's a large file, so please be patient while it loads)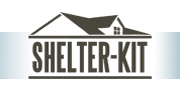 *We are pleased to announce our collaboration with Shelter-Kit, a company which has been producing kit buildings for assembly by owners for over 45 years. This option is available for the Coho v. B, Erin v. B, Elderberry, Karina, and Plumrose plans, along with the Betty Jane plan in our Cottages collection. Please contact Shelter-Kit with any questions you have about kit pricing.