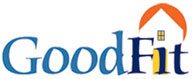 a collection of small cottage plans, cabin plans, small house plans, garages, live-aboves, toolsheds, and commons buildings
We're pleased to offer this collection of selected plans. Most of these homes have been built and fine-tuned with the help of craftsman builders — or as I sometimes say, they've had the benefit of a "full-scale mockup".
A small cottage can be an ideal backyard writing studio, guesthouse or honored dwelling for an aging parent. Our larger houses (small by many standards) may fit the needs for a young family or retired couple, and may be complemented by one of our garages, live-aboves or tool sheds. Developers can take advantage of plans that "dovetail" to preserve privacy in a neighborhood setting. A commons building will offer the setting for shared use, or could be the perfect poolhouse. Whatever your needs, we hope you'll find a solution here. And if not, tell us what you're looking for — we're always interested in creating good homes that fit real needs.


PLEASE NOTE: PDF files available for all plans. You may enlarge view,
print or download by clicking on the appropriate icon in the popup window.


SEARCH FEATURE for our small house plans: See all of our GoodFit floor plans in one PDF,
arranged from smallest to largest. Click Here. (It's a large file, so please be patient while it loads)
Customer Comments
We built a Vinnlee in West Seattle so I thought I would send you the pics. We had an over the asking price offer that we accepted. Thanks for your help. This was my first spec house and I think much of the success was due in no small part on the really fantastic design. — MC in Washington
We're building the Erin house in … The house is nearly completely framed, and it's generating a lot of buzz. People I barely know are enthusiastically raving about the "character" of the house. We're very happy, too. The only thing we changed, really, was to make the trim a little chunkier, and to add a shed roof on to the back porch. I'll send pictures when we're done. Anyway, great plan. We're so glad we bought it! — DL in Alaska
I wanted to let you know the plans arrived yesterday. Wow, I can't believe how detailed they are! I can't wait to get started with the construction. I'll keep you updated on our progress with photos as we go along. Thanks again — SB in New York
Thanks for everything, Debbie. We got the plans yesterday and can't wait to sit down and look through all of the pages of info and pictures. You weren't kidding, the plans are very complete and detailed. Can't wait to build! A couple months later: Having a lot of fun building Plum Corner. Almost ready to sheath the roof, just got started with the overhangs. I must say, I have never seen anything like this. As my excavator would say, "I'm trippin' out!" — JR in Maryland
Wow! I'm amazed at this thorough response, it helps tremendously. Thank you for such wonderful customer service. I appreciate the philosophy of your company so much Keep making beautiful houses! — MB in Iowa
We live in NW Arkansas and purchased the Coho C. We've finally settled into (seven months) our new home and couldn't be happier with our choice to build a smaller home instead of the larger one we had previously designed. We love our house. Often, including last Saturday, people walking or jogging by tell us how much they like our house. I'll be honest with you, it never gets old. Again, thanks so much for your assistance, — SS in Arkansas
About a year ago we purchased the plans for Coho C (reversed) for our cottage on Lake Hartwell, GA. It is finally (!) complete and we would like you to know how much we adore it. We worked with a builder, Hogan Builders, Inc., who really appreciated your design but also made some modifications to fit the house to demands of a quirky lot. Please know that we have told everyone who the architect is and are so happy. Thank you very much. — CH in Georgia
Hi we bought a plan last fall for the Egret. The house is coming to completion and I just want to say how many compliments we have gotten. We built it in a small community in Minnesota near Lake Superior. It fits in great with the harbor town and we love it. Thanks. — DL In Wisconsin
Genius! Pure genius! Absolutely the most wonderfully designed homes I've ever seen in my life! How can I ever choose? Thank you so very much for ending my search for the perfect home. Now to narrow it down…— CB in Maine
I am very happy with my new home. When I was looking for plans, I was searching for something small that didn't feel small. The Betty plan allowed me to keep the structure economical in size but beautifully detailed and spacious. It was also very amenable to the green options we used to build. I am fortunate enough to be located on 16 acres in the southern Catskill area. I am hoping to add 2 more small homes to my property which will be rentals or places my children can stay when they come to visit. I love the Greenwood Studio design – I can definitely see it on my land. — EM in New York
Well done! Finally, someone considering sustainable architecture and urban planning practices. (Utopia does exist!) Your website is a pleasure to navigate as well. — AP in Quebec
I love your house plans. I had imagined my ideal house, but didn't think I would be able to find plans until I found your website. — DU in Ohio
After sharing a set of plans with an instructor at a Georgia technical college: All I can say is "Wow"! I can tell you that I've built 4,000 sf, $1 million homes in the past, and the plans didn't provide the amount of information you provide. I've been a fan of your designs for some time now, ever since I first saw them in the Not So Big House books. Please express my thanks to Ross for allowing us to use the drawings in our class- it's truly going to make for an excellent teaching experience. The only challenge I'll have is getting the students to understand that they're not going to have this good of a set of drawings to work with on 99% of the projects they're on once they finish school! — BK in Georgia
I love your design–AND your philosophy. And, believe me, I have looked at a LOT of floor plans. Keep up the good work! — JO in New York
It is remarkable how much efficient space has been incorporated in such a small footprint. Everyone remarks at what a wonderful cottage this is. I'm just very thankful that I found your web site when I was looking for house plans for my mother-in-law. We are very much enjoying the Betty Lu cottage. — JR in South Carolina
Awesome work! My favorite architectural website! — NA in Michigan
I have been a fan of yours for years, starting with the Gable House, the Three Gables House and then discovering the Pears & Cherries (etc.) cottages. Chapin's pages in my books are curled at the edges from all the times I have sat with the books open in my lap, imagining the wonderful spaces in real life. I think I have the Gable house memorized—the first floor anyway, and I can probably draw the brickwork from memory. — JK in Illinois