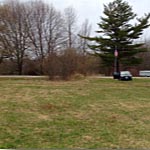 Finding a Developer
As we mentioned above, Ross Chapin Architects is not a developer. We take the lead the design and planning, but building a pocket neighborhood requires the expertise of progressive builder.
For leads on locating developers in your area, you might start by asking your city planner. They are not supposed to recommend any one over another, but they may be willing to give you a list and suggestions. Another lead is to Google "smart growth + (your city)" and contact the people or organizations that come up. Finally, check out to find your local chapter of The Congress for the New Urbanism is a national organization that fosters vibrant communities. Check out their directory for local chapters and inquire about contacts. Your city may also have a green-building association to contact.
When you have a developer as a part of your team, feel free to contact us about site planning.