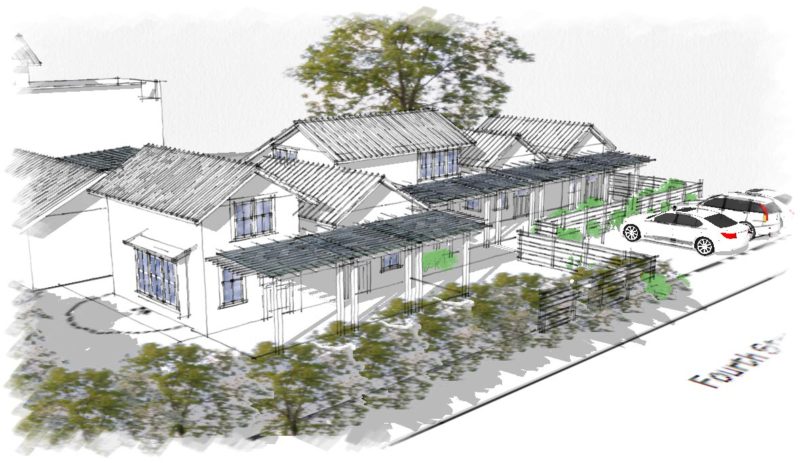 Continuing the small house thread from our last post, we've been brainstorming into how tiny houses (< 350 SF) may be a viable housing option. Rather than being low-profile 'outlaw' houses, lets bring them into the neighborhood. Let them stand tall as beautiful homes for 20-Somethings, Active (Older) Singles, and even our Elders.
Here's a 4-micro-unit house with shared kitchen/living/dining …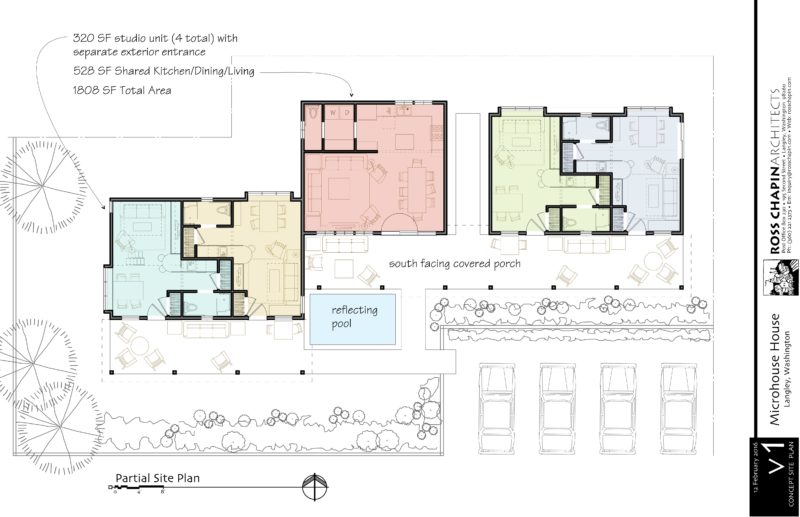 Each studio unit is 320 square feet, with their own exterior door opening out to a large south facing covered porch. The micro units have a kitchenette with undercounter fridge and small sink, but no stove. Residents can come together for shared meals, movie nights and hangout in the Commons Room. Because there is only one kitchen, the units would be considered as bedroom suites within one single house, permitted on a single-family residential lot. The total size of the house is 1808 square feet.
What do you think? Would this be a viable development model? Would it work as a rental? For sale via coop ownership? Would it be too much of a hassle, or a welcome alternative?